Screenshots
Creating a project
RPW can create a blank project, or a project from existing resource pack.
Configuring editors
On Windows, you'll have to locate your "exe". On Linux, just the binary name would suffice.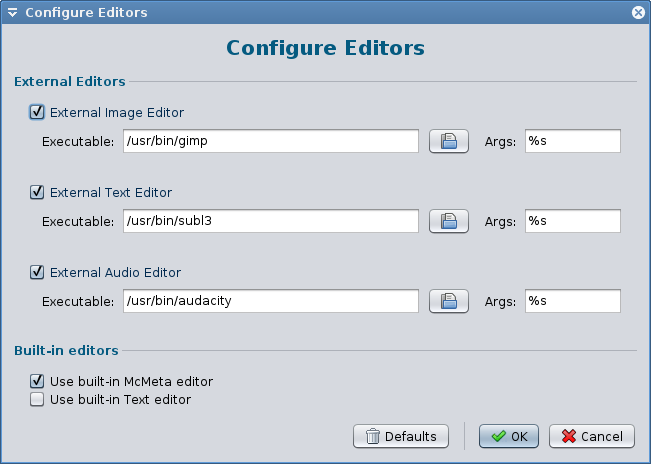 Runtime log
The log view is available from the Help menu.
It can help with analyzing bugs, and you can check there what exactly is RPW doing.
RPW also saves it's log into a file in the working directory (~/.mcRPW)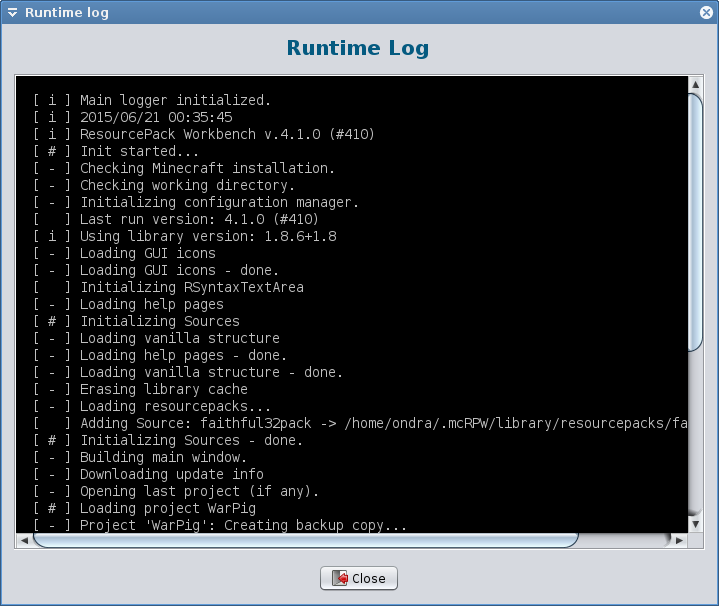 Stitcher / unstitcher
RPW contains a utility for stitching and un-stitching textures.
Do not confuse it with the old Mojang-provided tool - this is something differnet.
It's useful when you feel like editing more textures at once, and don't want to reopen the editor all the time. But not everyone will like it, of course.